Register and Book for Mass
In order to comply with attendance tracing for COVID-19, St Martha's Parish is taking bookings for weekend masses via TryBooking.
If you are involved in any ministries in the church over the weekend, you are also required to register.
Once you've registered, your name will placed on the attendee's list at the door of the Church.
Book Now to attend Mass...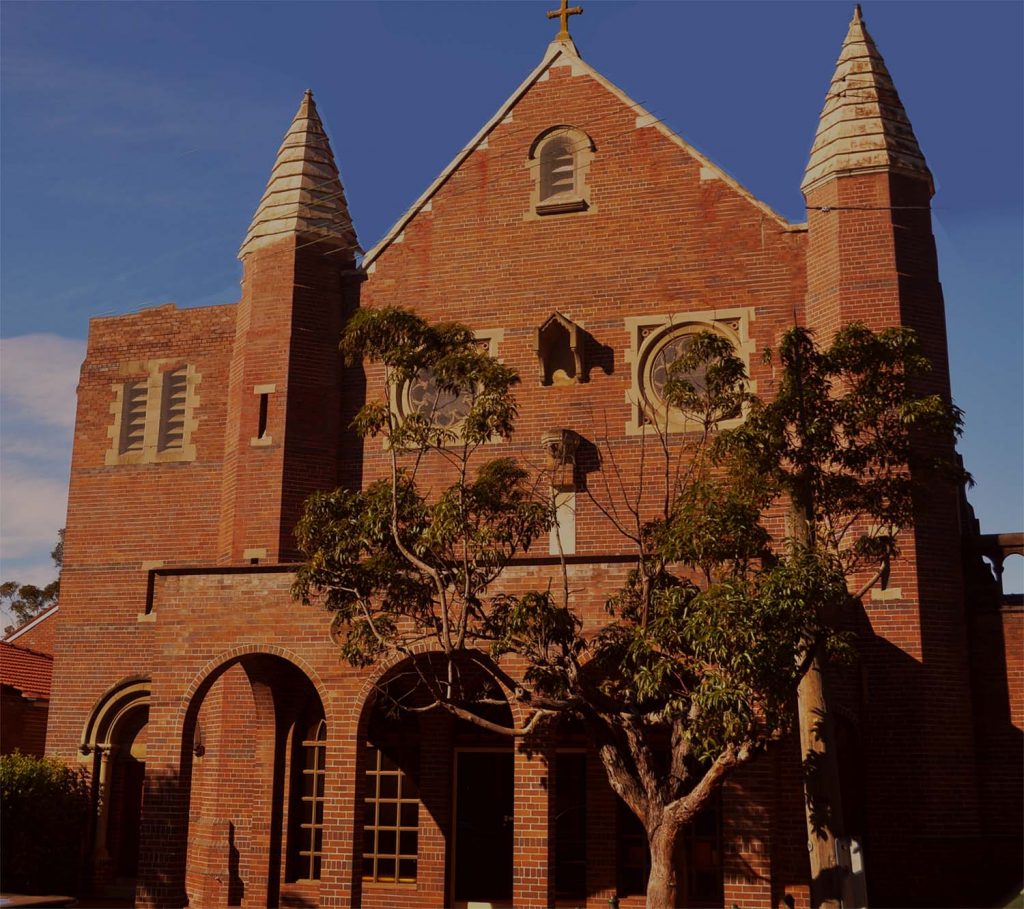 Christmas message from Father Jack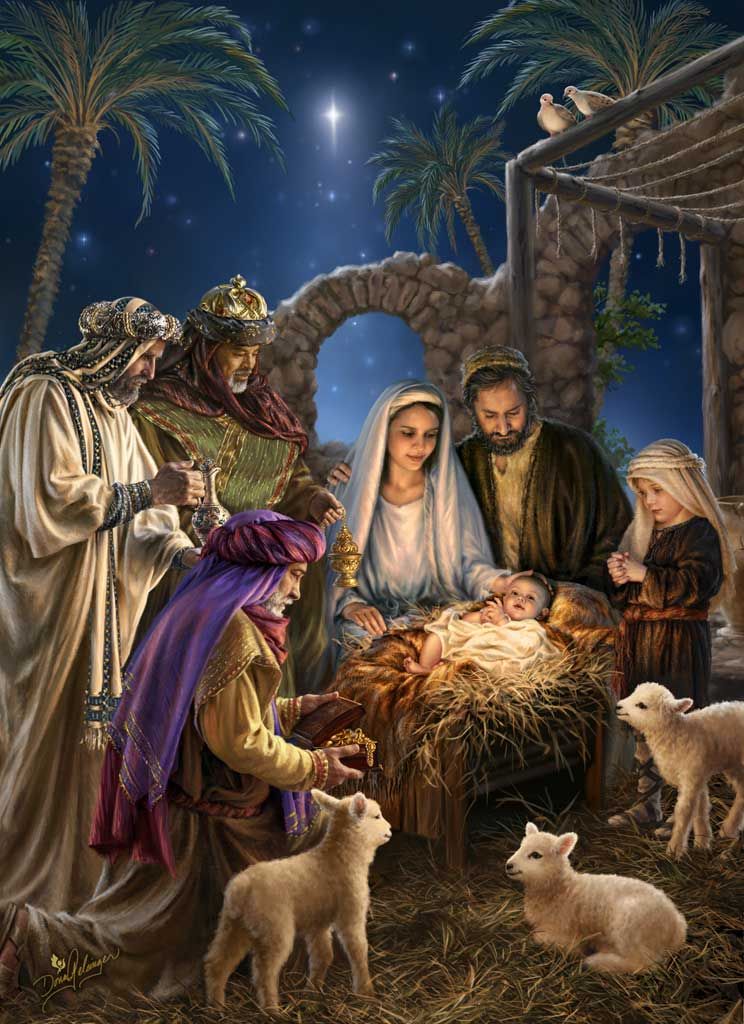 Christmas is again upon us… Lights our imagination and makes us think of those whom we would like to have at the table during our festivities. But the reality of this year is so different to what we are used to having … people are isolated, various restrictions are in place. It is all because of one tiny word: Covid, which has turned things upside-down not only in Sydney and Australia but across the entire world.
Some of us will sing dirges instead of carols due to the recent death of relatives, friends or neighbours and an empty place at the family table.
This would be a difficult time to deal with a broken relationship or departure of someone close to your heart.
It can be a struggle with newly diagnosed illness and with painful therapy…
Dear Parishioners and Friends, whatever is the condition of your heart St. Martha's warmly welcomes you. Thank you for choosing to celebrate Christmas with us. I hope and I pray that you may enjoy your holidays. A warm welcome to our Seminarian – Tai who is with us this year, may celebrating the Nativity of our Lord within our faith community be a blessing in the way to ministerial priesthood.
There are also Parishioners (thou limited in numbers) who have taken this holidays period to travel away from home. For them we ask, that God may be with them on their journey so they arrive to their destination safely and return home without harm.
We all hope that 2021 will be a better year compared to this one. With so many restrictions we learnt quite a few lessons… one of them is a deep hunger for God, hunger for sacraments, for churches widely opened for prayer…  But remember on this feast Jesus brings a new strength and make all things anew. May we all welcome Jesus in our hearts and make for him a dwelling place in our lives. With that renewed presence of Jesus, we – with him – can do and achieve many good things.
This year marks my last Christmas at St. Martha's. Let me take this opportunity to express my sincere thank-you for being my extended family for 4 years. To all I address my appreciation for a lot of good you so generously shared with me.
Wishing you a very happy Christmas. I hope that everyone will remain open to the love shown to us by God through the Birth of His Son.
Father Jacek Cichy                         
Christmas 2020
TRIBUTE TO FATHER JACEK 
by professor Michael Quinlan
"Today has been proclaimed by Parousia Media to be "support your priest Sunday."  Today we also mark as a community the feast day of our Patron St Martha which was last Wednesday.  We are also very close to the feast day of St John Vianney; the patron saint of priests whose feast is on the 4th of August.  The coincidence of these three important occasions gives us good reason to give thanks today for our parish priest, Father Jack Cichy.
The Catholic Church in Australia has always relied heavily on immigrant priests. In the early days of the Church many Irish priests left their homes to minister to our parishes. They have since been joined by priests form other parts of Europe and in more recent decades from Asia, India, the Pacific and Africa.  We should be eternally grateful to the willingness of priests to leave their homes and their countries to demonstrate the universality of the Catholic Church through their ministry here.  They are part of the rich tapestry of the Church in Australia. St Martha's has been a particular beneficiary of wonderful immigrant parish priests all of whom have been humble and holy servants of Our Lord.
Our current parish priest Father Jack personifies the deep faith of Poland. He was born in 1959 in Poznan where he was ordained into ministerial priesthood in 1986. He came to Australia in 1990. Prior to joining St Martha's Parish in January 2017 as a Parish administrator he served the Polish Community at Cabramatta and Fairfield and in the Parishes of Mount Pritchard and Dulwich Hill. Father Jack served as a hospital chaplain in various hospitals over a 12-year period.
One of the things that impresses me about Father Jack is the fact that he always prepares carefully thought out homilies. One in particular impressed me so much that I quoted from it in my academic paper "The Twenty-first Century Catholic Lawyer", 16 (2018) Ave Maria Law Review 36. On Apr. 16, 2017 during Easter of that year Father Jack observed in answer to the question why the Church was full at Easter that:
"We are here because of what I call the Easter Church, the bedrock, base church. By this I mean the everyday church, the two-thousand-years old church that continues to display quiet, persistent, daily heroism. For over 2000 years ordinary people have done the deeds of love, forgiveness, charity and compassion in the name of the risen Saviour. Among them were people who taught us how to read and write and preserved civilisation during the dark ages, the people who founded and to this day operate the hundreds of thousands of schools, leprosaria, hospitals, orphanages and the largest AIDS support in the world."
As I wrote in that article "This captures some of the keys to much of the Catholic Worldview. The Catholic Worldview is not morally neutral nor is it relativist but, whilst recognising evil, it calls on us to love our enemy."  Unwittingly in this passage Father Jack also perfectly described himself. Over many challenges including the Great Lockdown Father Jack "continues to display quiet, persistent, daily heroism…[showing] love, forgiveness, charity and compassion in the name of the risen Saviour."
We are very grateful to you Father Jack for joining our parish, for your service to the parish, the Church and to God and for your lived example of the Gospels."
_______________________
Special Thank You from Fr. Jack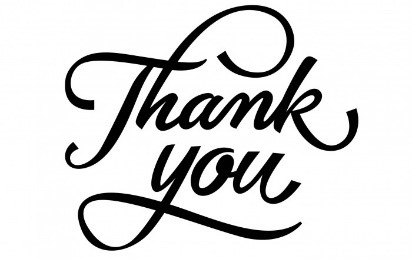 Thank you very much Michael for your wonderful words. My life as a Parish Priest can be compared to the way of the cross. Like Jesus, I have met many people on my journey. A priest needs people in his daily pastoral work, they are vital! A Priest without people is still a priest but his ministry is rather diminished. So for your wonderful presence in the life of my ministry, a big, big thank you.
COVID-19 UPDATE as of 24th July 2020
Whilst we have returned to normal mass times, the maximum number of parishioners allowed in the church at any one time is now 100
- The physical distancing "4 square meter rule" still applies, and

EVERYONE

attending masses is required pre-register and book their attendance by providing their contact details.

PLEASE, if you're feeling unwell in anyway or are showing any cold or flu like symtoms, please stay home.
All those entering the church must be prebooked via TryBooking and sanitise their hands with the sanitisers available.  There is no need to print any tickets from trybooking as your name will be on a list, at the door of the Church.
The mass times are as follows:
Monday No Mass
Tuesday 7.30am
Wednesday 9.10am
Thursday 9.10am
Friday 9.10am
Saturday 9.10am 5pm Vigil
Sunday 8am, 10am and 6pm.  (10am Sunday Mass is livestreamed on facebook & YouTube)


Confessions - after Saturday morning mass or by appointment.
We regret that it is not possible to open the church for private prayer. Churches can only be open when someone is present to supervise, record names and contact details and to clean and santise pews after every visitor.
Thank you to all those who have assisted in recording names, assisting fellow parishioners and wiping down all areas of the church, as per Government and health requirements. I very much look forward to welcoming you back to our beloved church.
May God Bless and watch over you and your families.
"Offering Faith-filled Hospitality To All"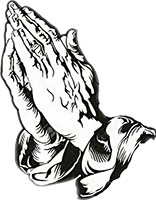 St Martha's Parish Strathfield warmly extends the hand of welcome to all.
St Martha's Church is located near the corner of Churchill Avenue and Homebush Road, Strathfield NSW, 2135.
The Church is open Monday to Friday from 8am until 5pm to give Parishioners and people passing by the opportunity to take some time to be in the presence of Jesus.
( Please note: The Church is locked daily at 12.00 noon during the school holidays.)
The Presbytery and Parish Office are located just around the corner at 70 Homebush Road, Strathfield.
Prayer for Medical Staff & Healthcare Workers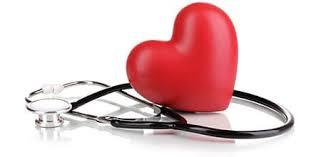 Heavenly Father, we come to you amongst a cloud of uncertainty, COVID-19 has spread amongst your people, It has scaled mountains, crossed borders, entered countries, and traversed oceans, male and female, young and old, It has entered homes, schools, governments, hospitals, sporting clubs and more. As a people united, we cry out, do not be far from us God, We lift up to you the medical professionals across our nation and around the world, May you bless their gifted hands. For GP's, doctors, surgeons, nurses and specialists, may you give them insight to treat those afflicted effectively, sustain their efforts with an enduring energy, May the spread of this virus not overwhelm them. In these uncertain times keep them safe, keep them strong and when their work is done be with them in their weariness and in their tears. May they know our deep gratitude. Bless them in these challenging days. Amen.
My Jesus, I believe that You are present in the Most Holy Sacrament.
I love You, above all things and I desire to receive You into my soul.
Since I cannot, at this moment, receive you sacramentally, come at least spiritually into my heart.
I embrace You as if You are already there and unite myself wholly to You.
Never permit me to be seperated from you.
~ Amen
Join our eMailing List!
During this time where we can't attend our beautiful church in person, we're asking all our Parishioners to join our electronic mailing list.
It's is a great way for us communicate with you, via email, and keep you right up to date with all things relating to the Parish.
Once you've joined, if at anytime, you decide you no longer want to a part of it, you're always free to unsubscribe using the link at the bottom of any of our emails.
Please consider supporting our Parish
The Parish's finances rely heavily upon contributions.  Please consider making an online donation to the Parish.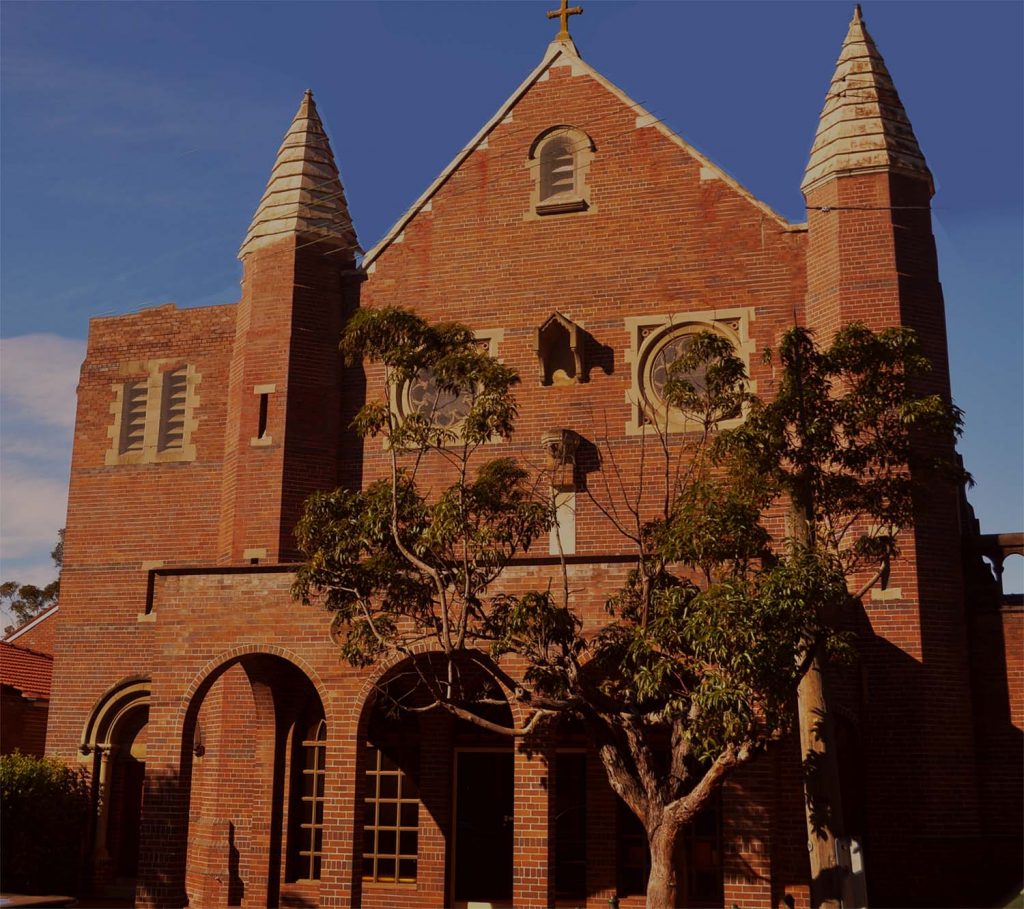 St. Martha's Church Bells
will now ring 5 times each day



Each prayer time will be dedictated to a specific group particularly affected by the pandemic, at the following times...
9am: Prayer for those infected by COVID-19 and those who are sick.
12pm: Angelus Prayer for health professionals, clergy and those caring for the sick.
3pm:  For the unemployed, financially stressed, isolated or lonely.
6pm:  Angelus prayer for all Australians, especially political leaders and health authorities.
9pm:  Prayer for those who have died from COVID-19, and their families.
We invite everyone to join us in prayer
---
Things to do during COVID-19 isolation
Cath Family is a website dedicated to assisting families in making the home the living heart of the church. This site aims to provide innovative and contemporary resources to help, not only in this time of isloation, but throughout normal times as well.
Visit the Cath Family website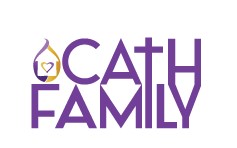 Remember...
The only thing more contagious
than a virus is...
HOPE!
~ William McGraven

With the closure of our Churches, along with many months ahead filled with so much uncertainty, St Martha's Parish Strathfield is undertaking various and alternative ways to interact with our parishioners and keep them connected to their faith. The Church is very much alive!
We will be:
Eucharistic, called by God, joyfully proclaiming the Good News
Transformed by The Word, seeking God's Will
Compassionate, seeking justice and peace
Full of grace, honouring our differences and dignity of all
Welcoming, offering our hospitality, generosity and gifts.
Alive with the Holy Spirit
Inspired by St. Martha
We celebrate and witness God's love
By using our gifts and talents in the service of our Parish
Weekend Mass Times

Saturday:

5pm, Vigil Mass

Sunday:

8am, 10am & 6pm

Weekday Mass Times

Monday:

No Mass

Tuesday:

7:30am

Wednesday:

9:10am

Thursday:

9:10am

Friday:

9:10am

Saturday:

9:10am, followed by Reconciliation
Cnr. Homebush Rd & Churchill Ave.
Strathfield NSW 2135
---
---
70 Homebush Rd, Strathfield  2135
Monday - Friday: 9:00am - 3:00pm
---