COVID-19 UPDATE as of 1st June 2020
We have now returned to normal mass times, with a maximum number of 50 parishioners allowed in the church at any one time - This will be organised on a first in, first served basis.
PLEASE, if you're feeling unwell in anyway or are showing any cold or flu like symtoms, please stay home and participate in our 10am Sunday mass via facebook or YouTube.
The mass times are as follows:
Monday: No Mass
Tuesday: 7.30am
Wednesday: 9.10am
Thursday: 9.10am
Friday: 9.10am
Saturday: 9.10am, 5pm (Vigil Mass).
Sunday: 8am ,10am and 6pm.
Confessions will be available after 9.10am Saturday mass or by appointment.
We will continue to update you on any changes to the Government's requirements regarding the number of people allowed in the church.
Thank you for understanding and complying with these rules and on behalf of the St Martha's Community a very big thank you, and may God bless you.
ST MARTHA'S WILL BE LIVESTREAMING THE 10.00AM MASS EVERY SUNDAY VIA THE PARISH FACEBOOK PAGE AND YOUTUBE.
Daily Mass at St Mary's Cathedral can be viewed at… https://www.sydneycatholic.org
MAY GOD WATCH OVER YOU AND YOUR FAMILIES DURING THESE TIMES OF UNCERTAINTY
"Offering Faith-filled Hospitality To All"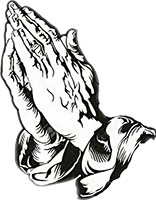 St Martha's Parish Strathfield warmly extends the hand of welcome to all.
St Martha's Church is located near the corner of Churchill Avenue and Homebush Road, Strathfield NSW, 2135.
The Church is open Monday to Friday from 8am until 5pm to give Parishioners and people passing by the opportunity to take some time to be in the presence of Jesus.
( Please note: The Church is locked daily at 12.00 noon during the school holidays.)
The Presbytery and Parish Office are located just around the corner at 70 Homebush Road, Strathfield.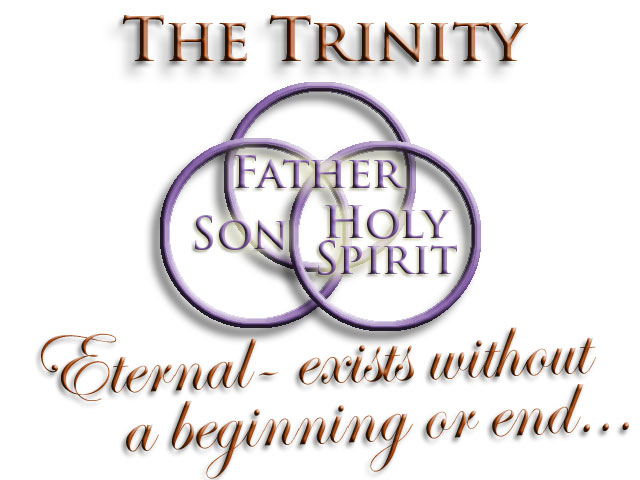 The Most Holy Trinity
Glory be to the Father,
Who by His almighty power and love, created me,
making me in the image and likeness of God.
Glory be to the Son,
Who by His Precious Blood delivered me from hell,
and opened for me the gates of heaven.
Glory be the Holy Spirit,
Who has sanctified me in the sacrament of Baptism,
and continues to sanctify me
by the graces I receive daily from His bounty.
Glory be to the Three adorable Persons of the Holy Trinity,
now and forever....  Amen.
Pentecost Sunday

Almighty God,
who on this day
didst open the way of eternal life
to every race and nation
by the promised gift of Thy Holy Spirit:
Shed abroard this gift throughout the world
by the preaching of the Gospel,
that it may reach to the ends of the earth;
through Jesus Christ our Lord,
who liveth and reignth
with thee, in the unity of the Holy Spirit,
one God, for ever and ever.

Amen.
Prayer for Medical Staff & Healthcare Workers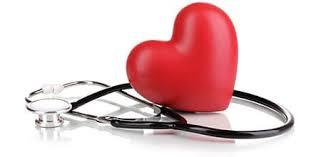 Heavenly Father, we come to you amongst a cloud of uncertainty, COVID-19 has spread amongst your people, It has scaled mountains, crossed borders, entered countries, and traversed oceans, male and female, young and old, It has entered homes, schools, governments, hospitals, sporting clubs and more. As a people united, we cry out, do not be far from us God, We lift up to you the medical professionals across our nation and around the world, May you bless their gifted hands. For GP's, doctors, surgeons, nurses and specialists, may you give them insight to treat those afflicted effectively, sustain their efforts with an enduring energy, May the spread of this virus not overwhelm them. In these uncertain times keep them safe, keep them strong and when their work is done be with them in their weariness and in their tears. May they know our deep gratitude. Bless them in these challenging days. Amen.
---
Prayer for Fallen Police Officers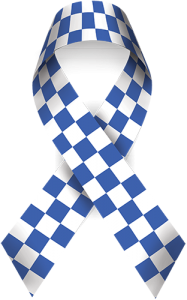 Almighty God, we pray for all who at this time mourn our Police Officers, who have been tragically killed whilst serving the public; and we ask for your comfort and strength to be especially with their loved ones and colleagues. As we pray also for those who continue to be in danger, we give thanks for their constant courage and devotion to duty of the police, and all who take risks to protect our communities. May they be strengthened for the tasks they face and supported in the commitment they give, that they may further the well-being of all people and enable our society to be loving, just and at peace. We ask this in the name of Our Lord and Saviour Jesus Christ. Amen. The Bishop of Manchester's prayer (adapted)
My Jesus, I believe that You are present in the Most Holy Sacrament.
I love You, above all things and I desire to receive You into my soul.
Since I cannot, at this moment, receive you sacramentally, come at least spiritually into my heart.
I embrace You as if You are already there and unite myself wholly to You.
Never permit me to be seperated from you.
~ Amen
Join our eMailing List!
During this time where we can't attend our beautiful church in person, we're asking all our Parishioners to join our electronic mailing list.
It's is a great way for us communicate with you, via email, and keep you right up to date with all things relating to the Parish.
Once you've joined, if at anytime, you decide you no longer want to a part of it, you're always free to unsubscribe using the link at the bottom of any of our emails.
Please consider supporting our Parish
The Parish's finances rely heavily upon contributions which are normally collected during Masses.  As we currently don't have any physical collections in the church, at the moment, please consider making an online donation to the Parish – especially during this COVID-19 period, while the church is closed to the public.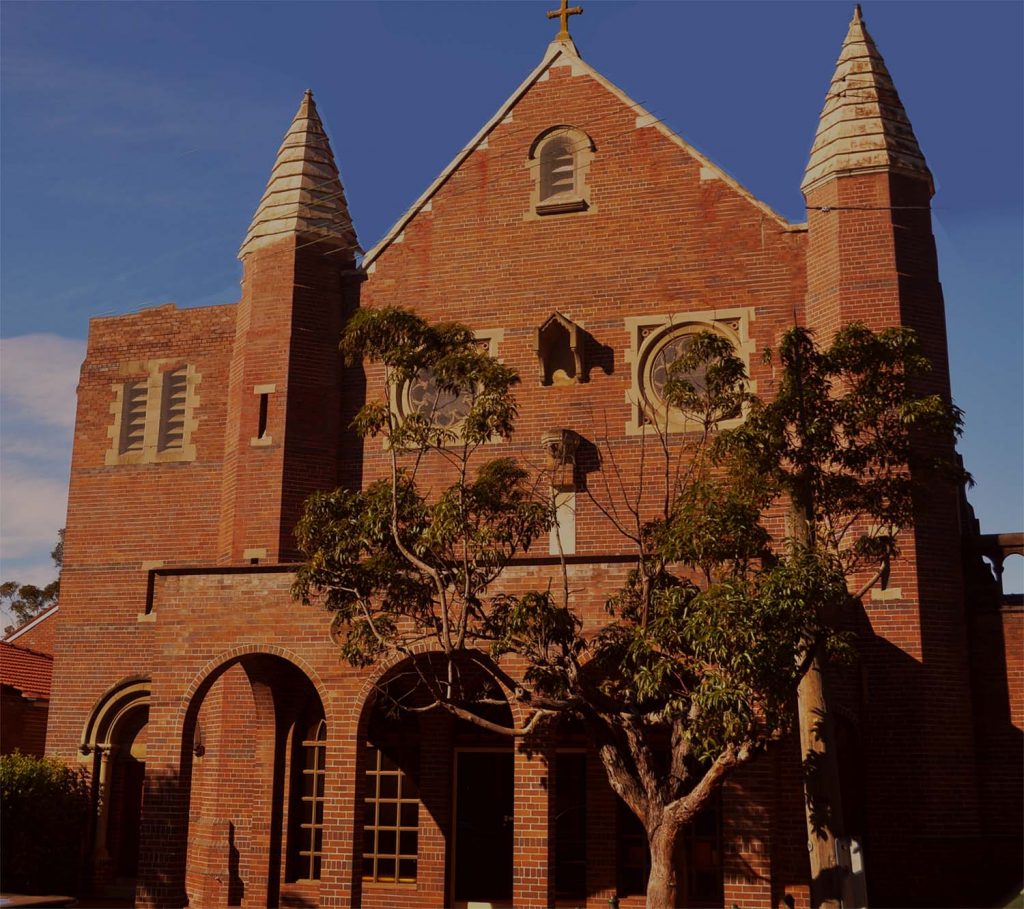 St. Martha's Church Bells
will now ring 5 times each day



Each prayer time will be dedictated to a specific group particularly affected by the pandemic, at the following times...
9am: Prayer for those infected by COVID-19 and those who are sick.
12pm: Angelus Prayer for health professionals, clergy and those caring for the sick.
3pm:  For the unemployed, financially stressed, isolated or lonely.
6pm:  Angelus prayer for all Australians, especially political leaders and health authorities.
9pm:  Prayer for those who have died from COVID-19, and their families.
We invite everyone to join us in prayer
---
Things to do during COVID-19 isolation
Cath Family is a website dedicated to assisting families in making the home the living heart of the church. This site aims to provide innovative and contemporary resources to help, not only in this time of isloation, but throughout normal times as well.
Visit the Cath Family website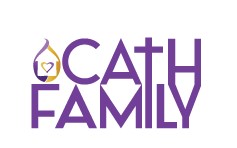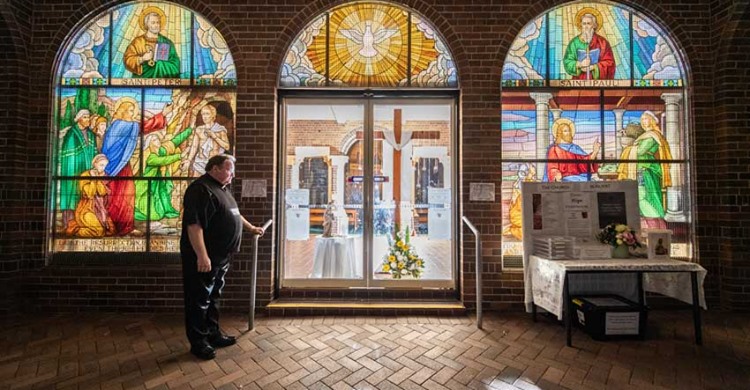 An Article in the Catholic Weekly
Hope is spreading faster than a virus in Strathfield where the people of its Catholic parish are hitting on new ways to bring Christ's light to everyone - even the non-religious...
Remember...
The only thing more contagious
than a virus is...
HOPE!
~ William McGraven

With the closure of our Churches, along with many months ahead filled with so much uncertainty, St Martha's Parish Strathfield is undertaking various and alternative ways to interact with our parishioners and keep them connected to their faith. The Church is very much alive!
We will be:
Eucharistic, called by God, joyfully proclaiming the Good News
Transformed by The Word, seeking God's Will
Compassionate, seeking justice and peace
Full of grace, honouring our differences and dignity of all
Welcoming, offering our hospitality, generosity and gifts.
Alive with the Holy Spirit
Inspired by St. Martha
We celebrate and witness God's love
By using our gifts and talents in the service of our Parish
Weekend Mass Times

Saturday:

5pm, Vigil Mass

Sunday:

8am, 10am & 6pm

Weekday Mass Times

Monday:

No Mass

Tuesday:

7:30am

Wednesday:

9:10am

Thursday:

9:10am

Friday:

9:10am

Saturday:

9:10am, followed by Reconciliation
Cnr. Homebush Rd & Churchill Ave.
Strathfield NSW 2135
---
---
70 Homebush Rd, Strathfield  2135
Monday - Friday: 9:00am - 3:00pm
---